Sandboxels Introduction
Sandboxels is a free falling-sand simulator that can be played in your browser. It features heat simulation, electricity, density, chemical reactions, and fire spread. With over 400 unique elements to play with, Sandboxels is a great way to pass the time. There are thousands of interactions between the many materials, plants, animals, and fluids in the game.
Falling-sand games are a genre of sandbox games characterized by falling particles of various types.
Simply click or use your touchscreen to select a category, like Liquids, then pick an element, like Water. Drag on the canvas above to place your pixels, and watch them interact with others!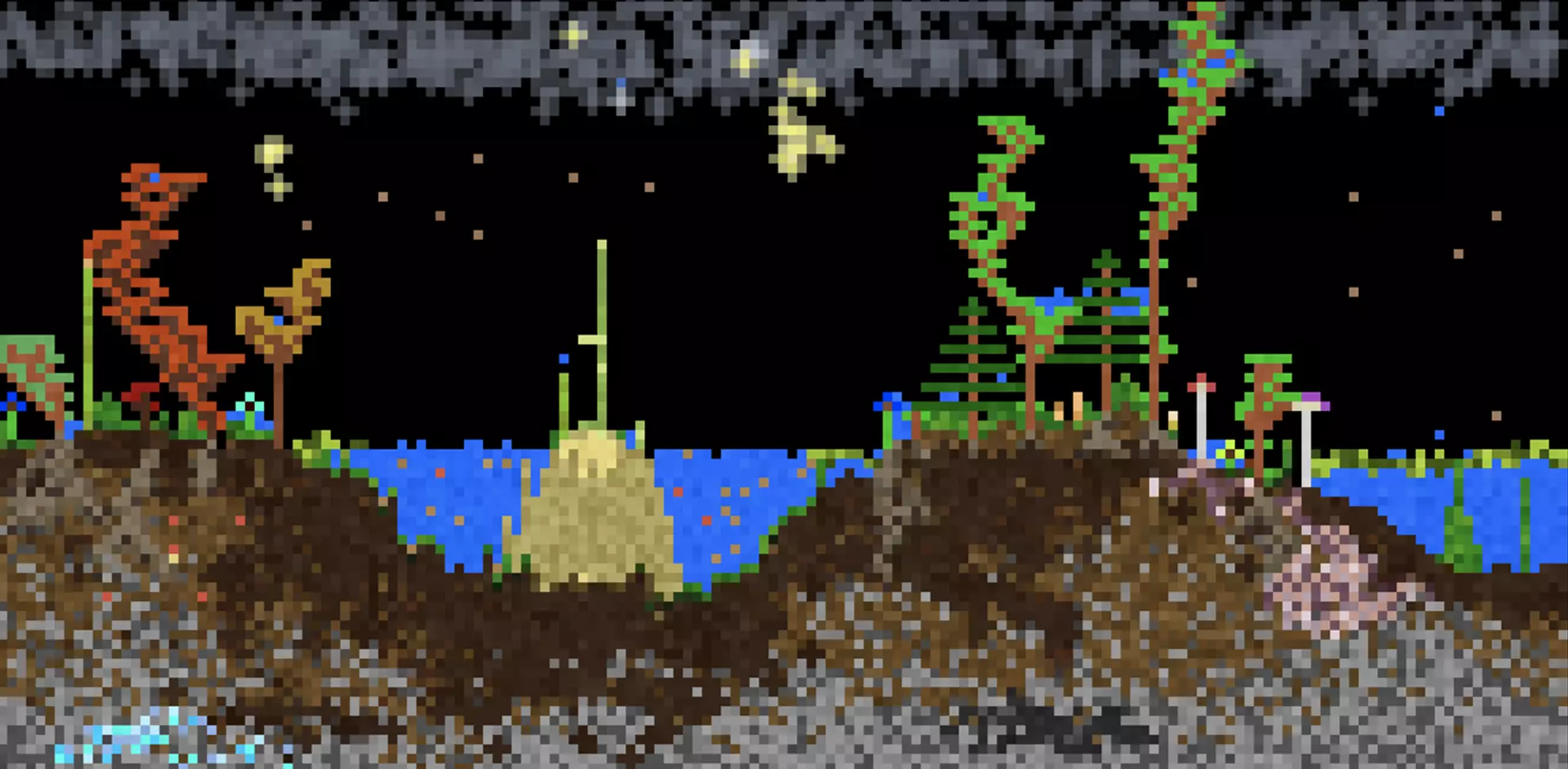 Sandboxels has many applications in education. With a hands-on experience, it can give students an understanding of emerging phenomena in many fields, such as biology, chemistry, ecology, geology, and even virology. There are countless aspects to discover.
We have a thriving community on Discord! There you can post feedback or share your creations.
Business inquiries? Education stories? Help needed? Email us at contact@r74n.com!
Thanks to our Donators: Serioustar, Trent, u2ce
Sandboxels is developed by R74n. Check out our other projects!