Sandboxels Introduction
Sandboxels is a free falling-sand simulator that can be played in your browser. It features heat simulation, electricity, density, chemical reactions, and fire spread. With over 400 unique elements to play with, Sandboxels is a great way to pass the time. There are thousands of interactions between the many materials, plants, animals, and fluids in the game.
Falling-sand games are a genre of sandbox games characterized by falling particles of various types.
Simply click or use your touchscreen to select a category, like Liquids, then pick an element, like Water. Drag on the canvas above to place your pixels, and watch them interact with others!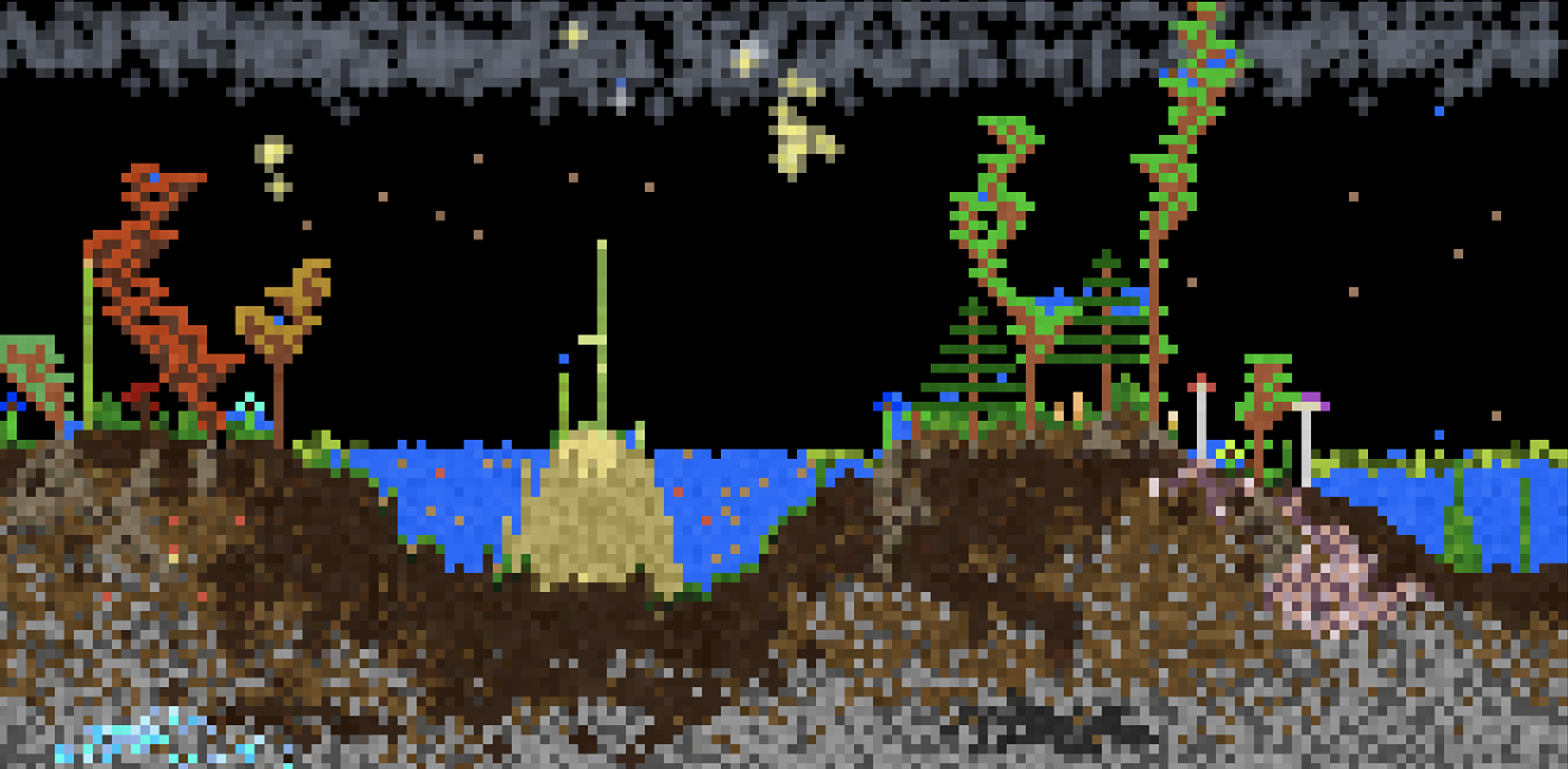 Sandboxels has many applications in education. With a hands-on experience, it can give students an understanding of emerging phenomena in many fields, such as biology, chemistry, ecology, geology, and even virology. There are countless aspects to discover.
We have a thriving community on Discord! There you can post feedback or share your creations.
If you'd like to support us, consider donating on PayPal or CashApp, or subscribing on Discord.
Thanks to our Donators: Serioustar, Trent, u2ce
This game is developed by R74n. Check out our other projects!